School No. 1 (Krabbesholm, Art / Architecture / Design School)
An art, architecture, photography, and design school campus. The studio buildings are arranged to allow for the various disciplines to look at each other's studios and share exterior porch and courtyard spaces.
House No. 5 (Element House)
Systems and Shapes:
The argument goes that Form is a System and Shapes are, well, shapes. The two are disciplinary fr-enemies  they act like friends from time to time, part of the same clique, but in private they trash each other.  Systems people are pedantic technicians, neurotic puppet masters of geometry. They obsess over means. They talk too much about process. They claim to like Schoenberg. Whereas, the Shape people describe themselves as cool, easy, and graphic.  They are interested in an immediacy of effects. They live in Williamsburg. Systems are typically plan based. Shapes are elevations, or silhouettes. Systems are conceptual. Shapes are commercial. Systems like repetition and difference. They use patterns, trajectories, and magnitudes. Shapes prefer singularity, they use fillets to round corners and reinforce the shape. Systems are centrifugal. Shapes are centripetal. Systems get excited by the allure of computation. They play with Catia, Processing or Grasshopper, mumbling intensely about discretizing surfaces. Shapes prefer Photoshop and Illustrator. They use pens. Systems frustrate pictorial imagery, through their emphasis on process. They gaze at their feet. Shapes relish the pictorial. They swoon for photos. Systems produce their own ground. Shapes don't like anything that disrupts their shape.
This little house in the middle of nowhere, it is indifferent to all of the above.
Mixed Use No. 3 (Housing and Art Foundation and ______ )
A 10 story mixed-use building in downtown Seattle that contains below-market rate housing for artists and designers along with an arts foundation, green roof, research library, exhibition space on street level.
Representations of Representations, A Possibly Newer Collectivity
Those cartoon avatars of iconic willpower couldn't care less about what you think, as long as you're paying attention. They're busy expressing their individualism, a kind of commercialized expressionism that treasures novelty, but only so long as it makes sense.
Meanwhile, the generic quietly repeats itself in the background without language or much notice. It doesn't need to make sense. It operates within the vaguely familiar, a vernacular without the baggage of authenticity. The generic is always referencing something else, pointing away from itself, constructing images constructed from images.
The generic and the iconographic no longer require those long-gone linguistic and meta-obsessed disciplinary models. Nowadays we have no clear index to follow or subvert. There's no definitive memory, no absolute spirit, only repetition. History has become a diffuse narrative of contingencies. Our current state is a sort of postmodernism without semiotics, postmodernism without language. What's left is both whole and fragmented, bits and pieces of a flattened ontology where matter, data, and images are made inextricable.
Today we value things that are both repeated and singular. We are constructing our worlds through representations of representations. The generic is our new contemporary collectivity.
House No. 10
A House with Courtyard, Proposal
Mixed Use No. 2 (Studio and Apartment)
An artist studio and apartment and roof garden in Brooklyn, NY, Currently Under Construction
Community Center No. 2 (Kathmandu, Nepal)
An orphanage, school and public library in Kathmandu, Nepal, Currently Under Construction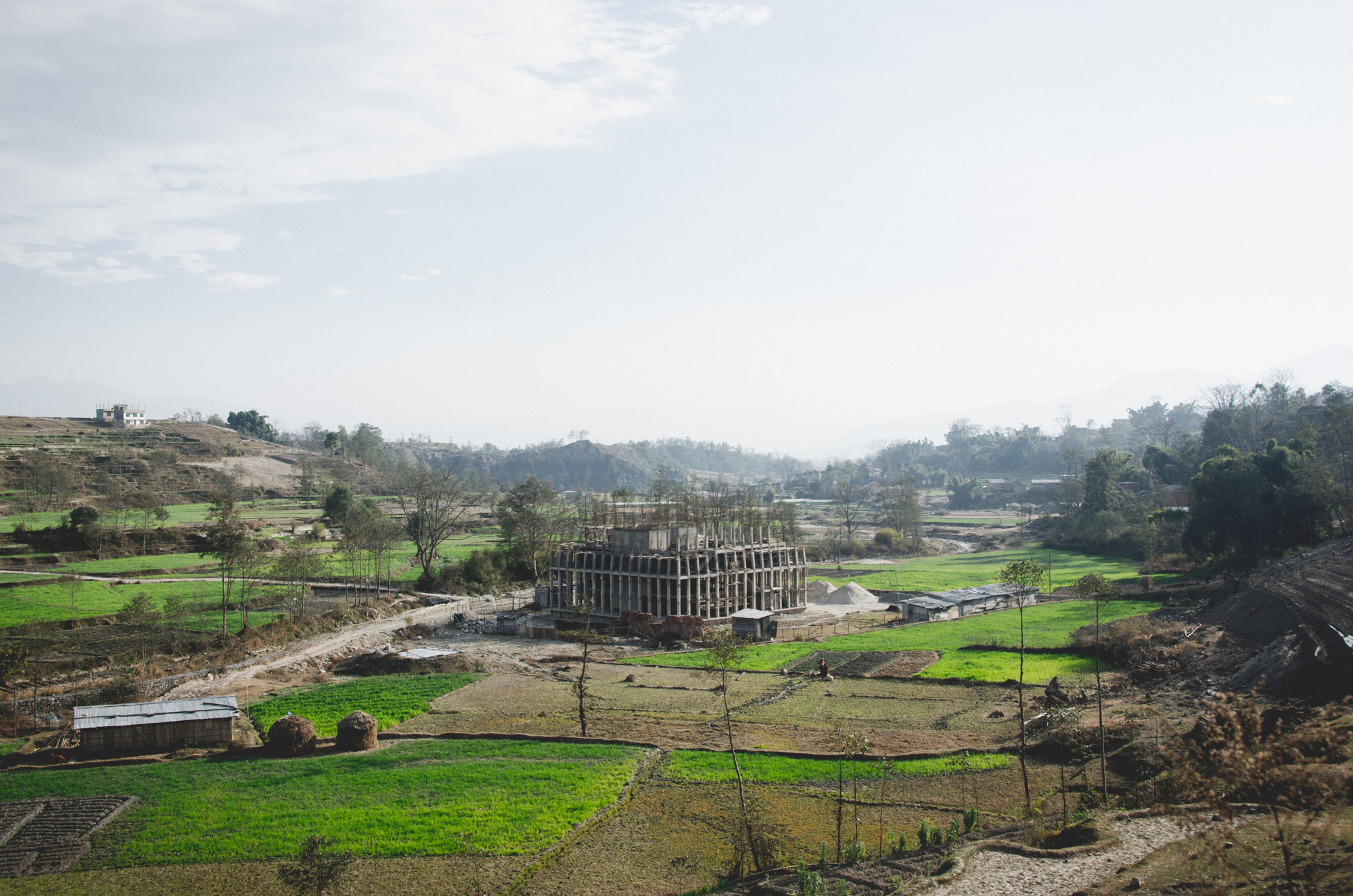 House No. 6 (Solo)
Much of our recent work involves us traveling long distances and imagining new generic typologies, something both repeatable and informal. This house is made of a T tower shape; it might echo the ruins of old medieval stone towers scattered in the landscape. We photographed a few of them while driving to the site.  The towers are solar chimneys. The green roof matches the surrounding landscape. Each T is basically a single concrete room with large windows that look into the surrounding olive grove, except for the T that tipped over, that has two bedrooms.  
Store No. 1 (Miami)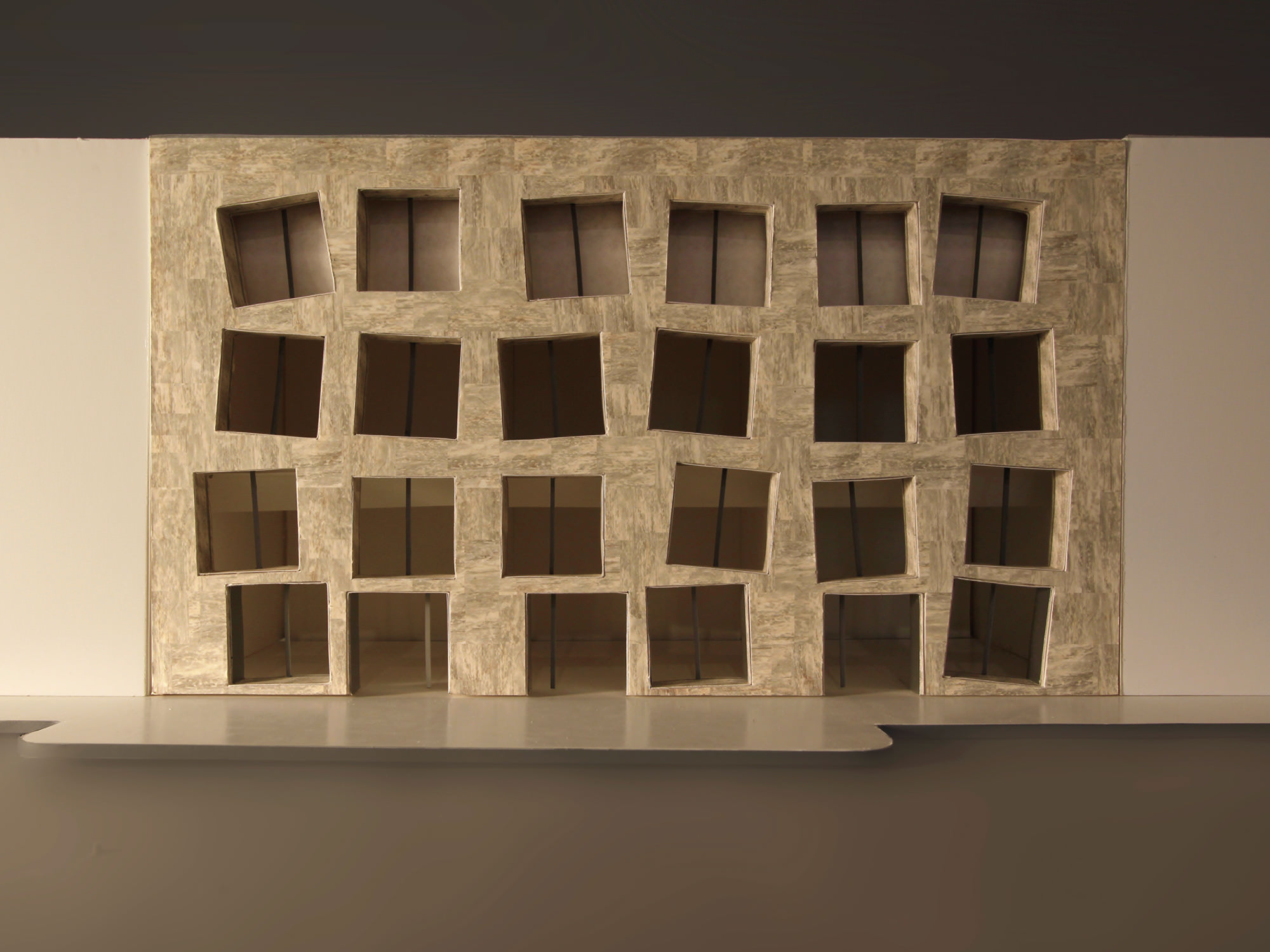 Studio No. 2
A painting studio located in Upstate NY.
House No. 2 (Floating House)
A masterplan for a series of houses on an island, the main house floats in Lake Huron.
House No. 1
A Single Family House in Upstate NY.
After The End. We were taught to dismantle things, to take buildings apart piece by piece in order to look at their make-up, schooled in techniques of indecision, formal analysis, cultural criticism, theory, diagram, filmic operation, animation, scripting, didactic process – the disciplinary narratives of the neo-avant-garde. Our teachers were masters of instability, doubt and meaninglessness. Nothing was more important than nothing. Solidity was sublimated. Ground was displaced. Structure and gravity were non-topics. Building codes were too boring to be bothered with. Familiarity required systematic acts of defamiliarization. The vernacular wasn't considered architecture, just an instantiation of the banal, better to be ignored. Architecture, like art, was a problem of overcoming the horror of individual will, idiosyncrasy and expressionism. So we were taught to make machines and elude ourselves with their inhuman techniques and autonomous systems. Everything was flawed from the outset. Never say "I," always use the third person. Don't take criticism personally. Don't try to solve social problems (they are not the problems of architecture). Use "void" whenever and as much as possible. Architecture is the history of representation, of abstraction through mediums (think "perspective," "orthographic projection, i.e. plans," "axonometry," "collage," "photography," "digital models," "rendering," etc.). Avoid commerce. Don't think about architecture through skills, craft, physicality, or the base materialism of buildings (these are so-called vocational concerns not disciplinary or conceptual problems).
In this way, we were sucked into a neurotic black hole, seduced by academic games of negation, anti-architecture. Although we loved and love playing amongst the smoldering ruins, eventually (perhaps out of sheer exhaustion) it seemed that our problem became the exact opposite of the one laid out by our teachers: to collect and gather the leftovers from the neo-avant-garde and attempt to weld them back together, to engage the world, the real, gravity, craft, economy, commerce, data, the generic, and the vernacular, all while still acknowledging and employing the disciplinary history handed to us. We settled into a space that oscillates between the real and the representational. When we started our office, there was no need to further dismantle architecture, it was already game-over. We felt we were tasked to start again, to produce and assemble an architecture of collected fragments and overturned bits, everything made available to us within the diffuse field of dead ends we grew up within.