Krabbesholm, Art / Architecture / Design School
An art, architecture, photography, and design school campus. The studio buildings are arranged to allow for the various disciplines to look at each other's studios and share exterior porch and courtyard spaces.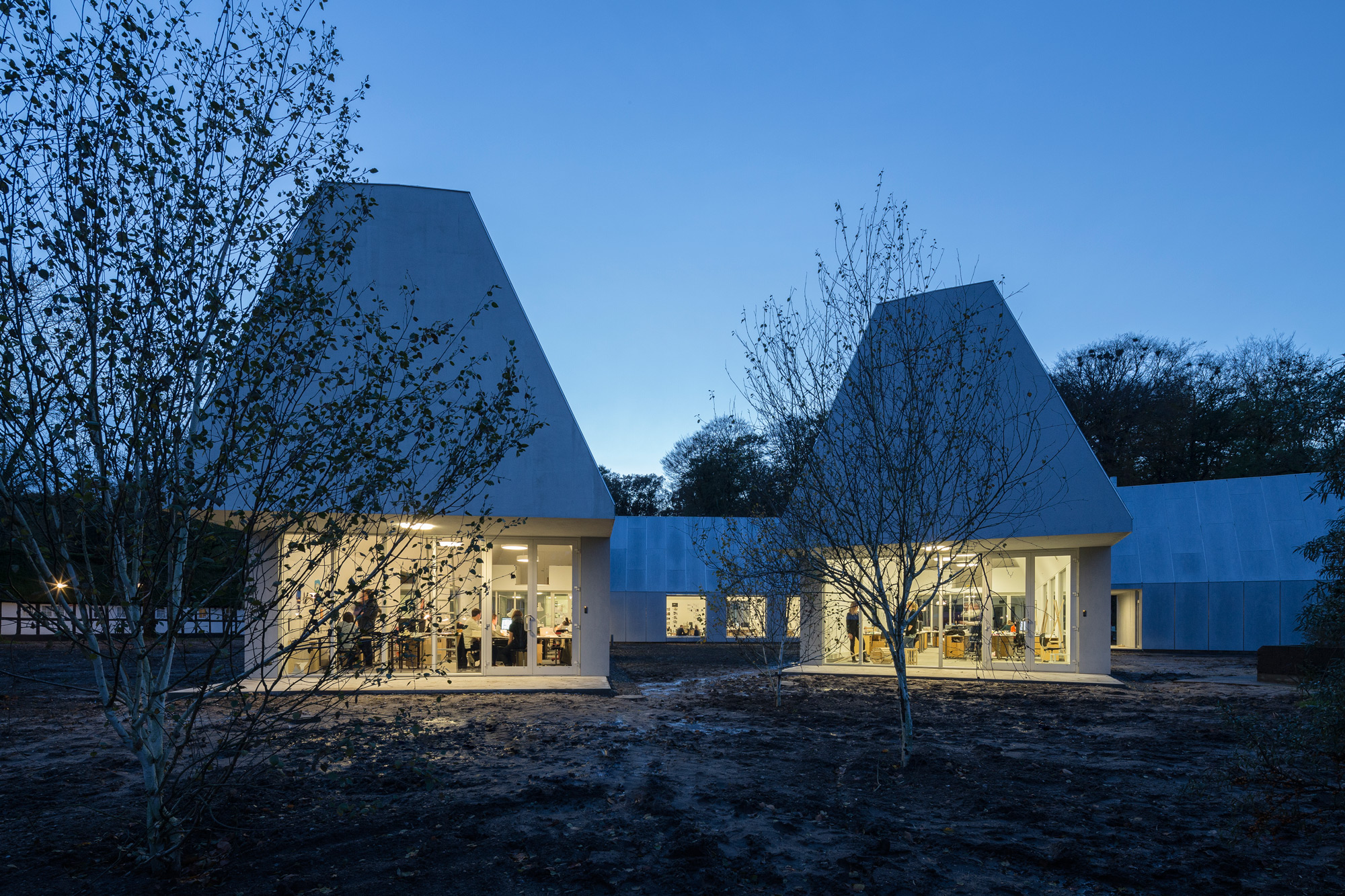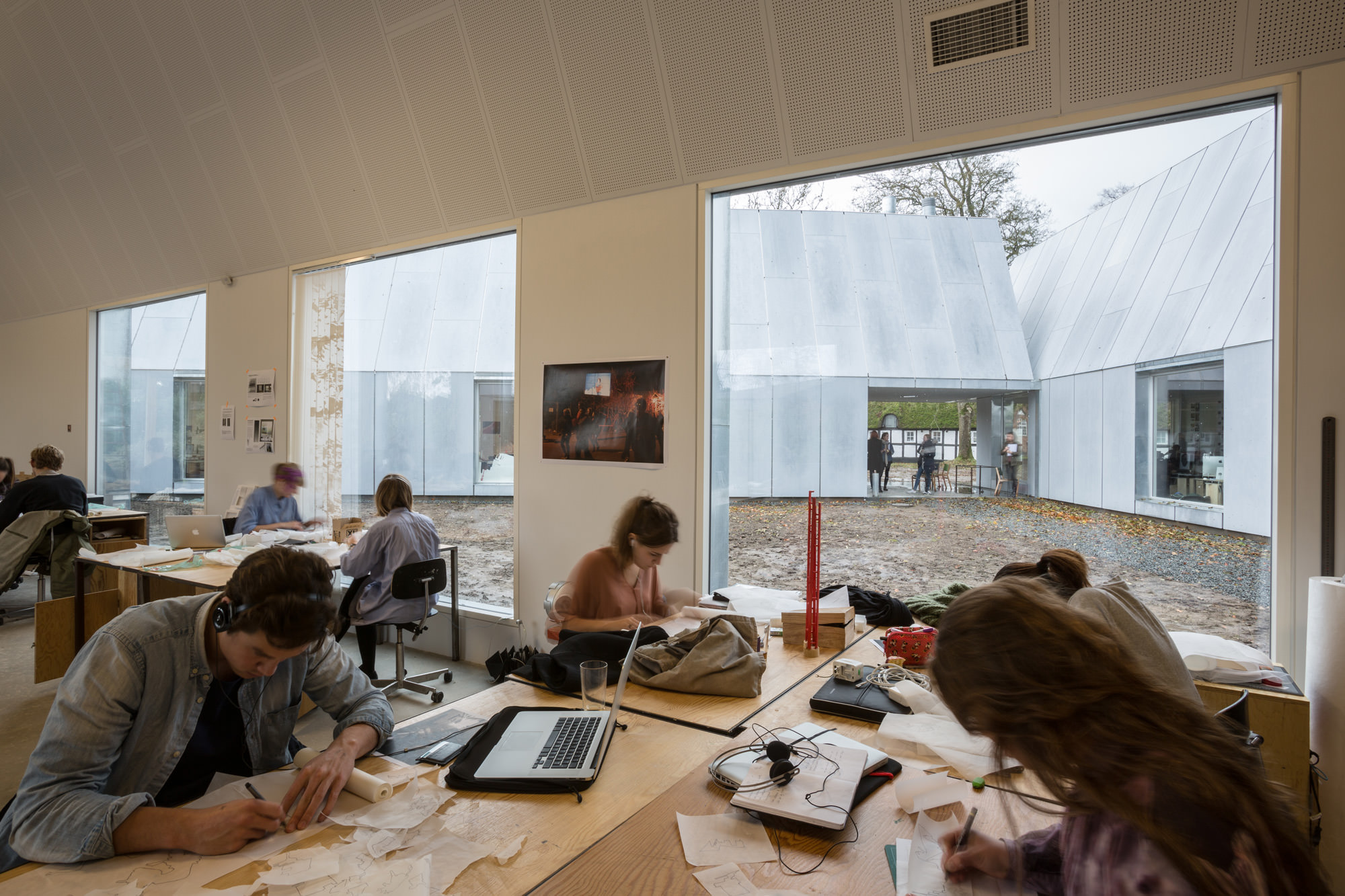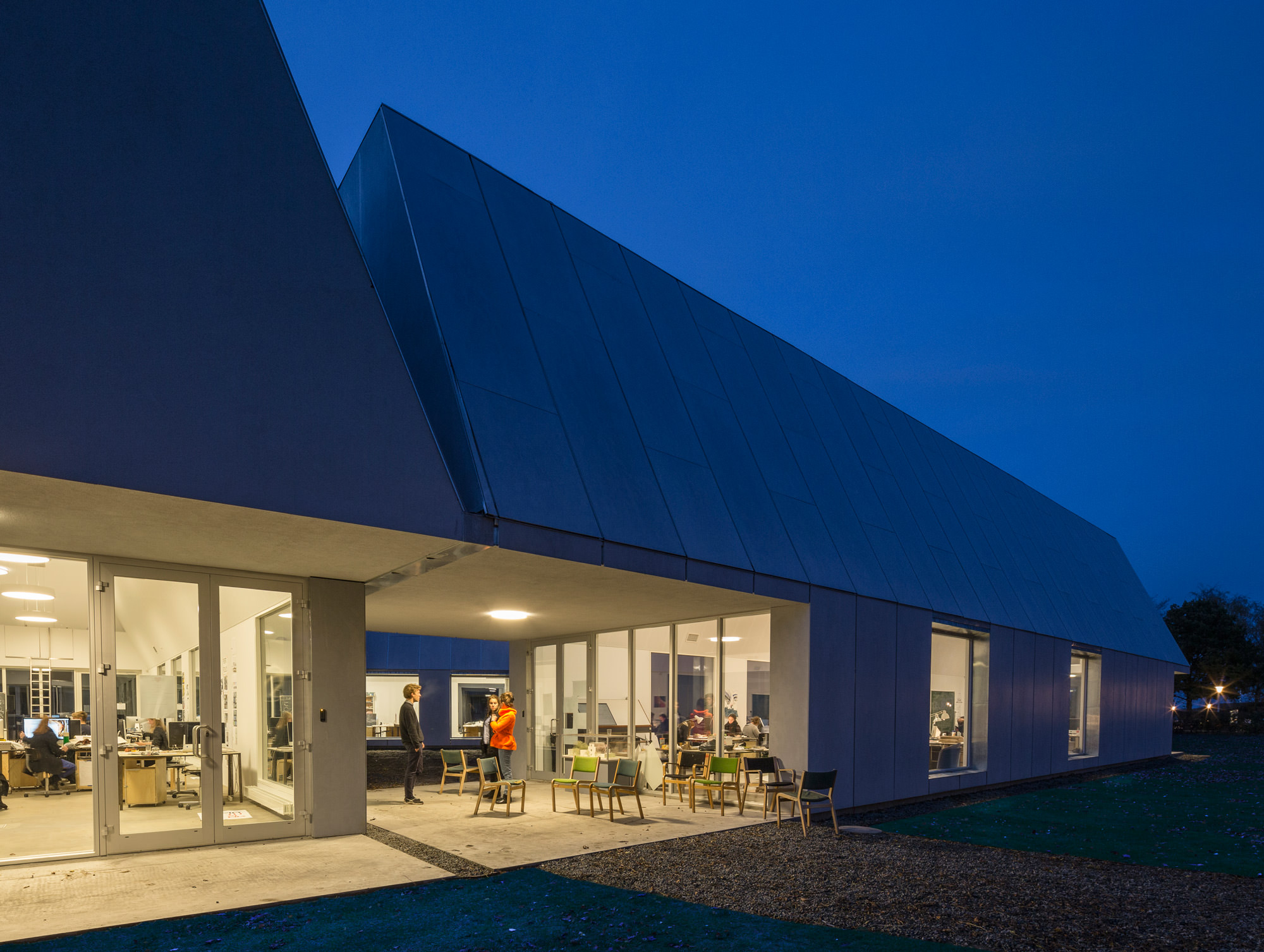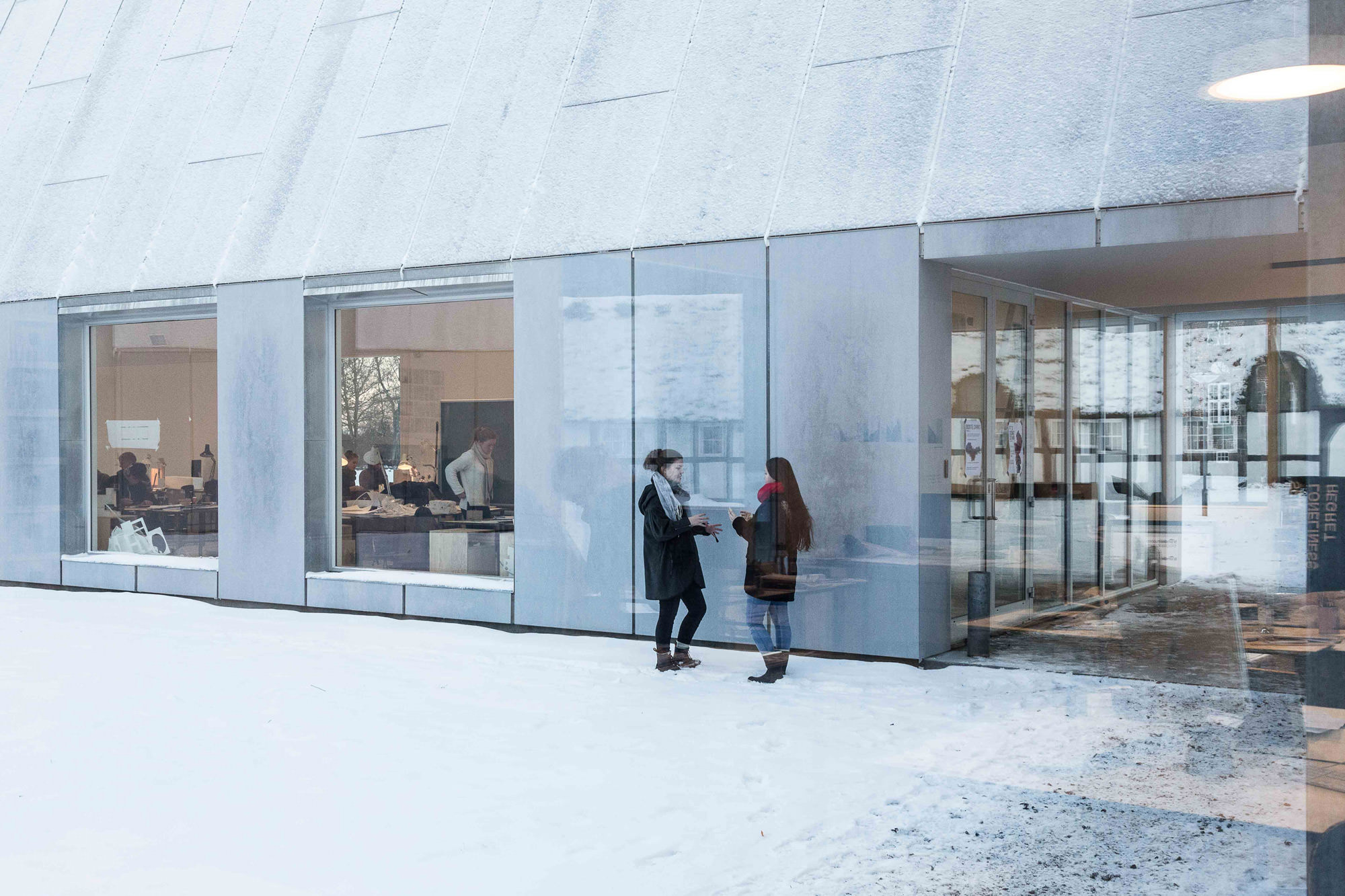 Nepal Orphanage
An orphanage and public library in Kathmandu, Nepal currently in progress.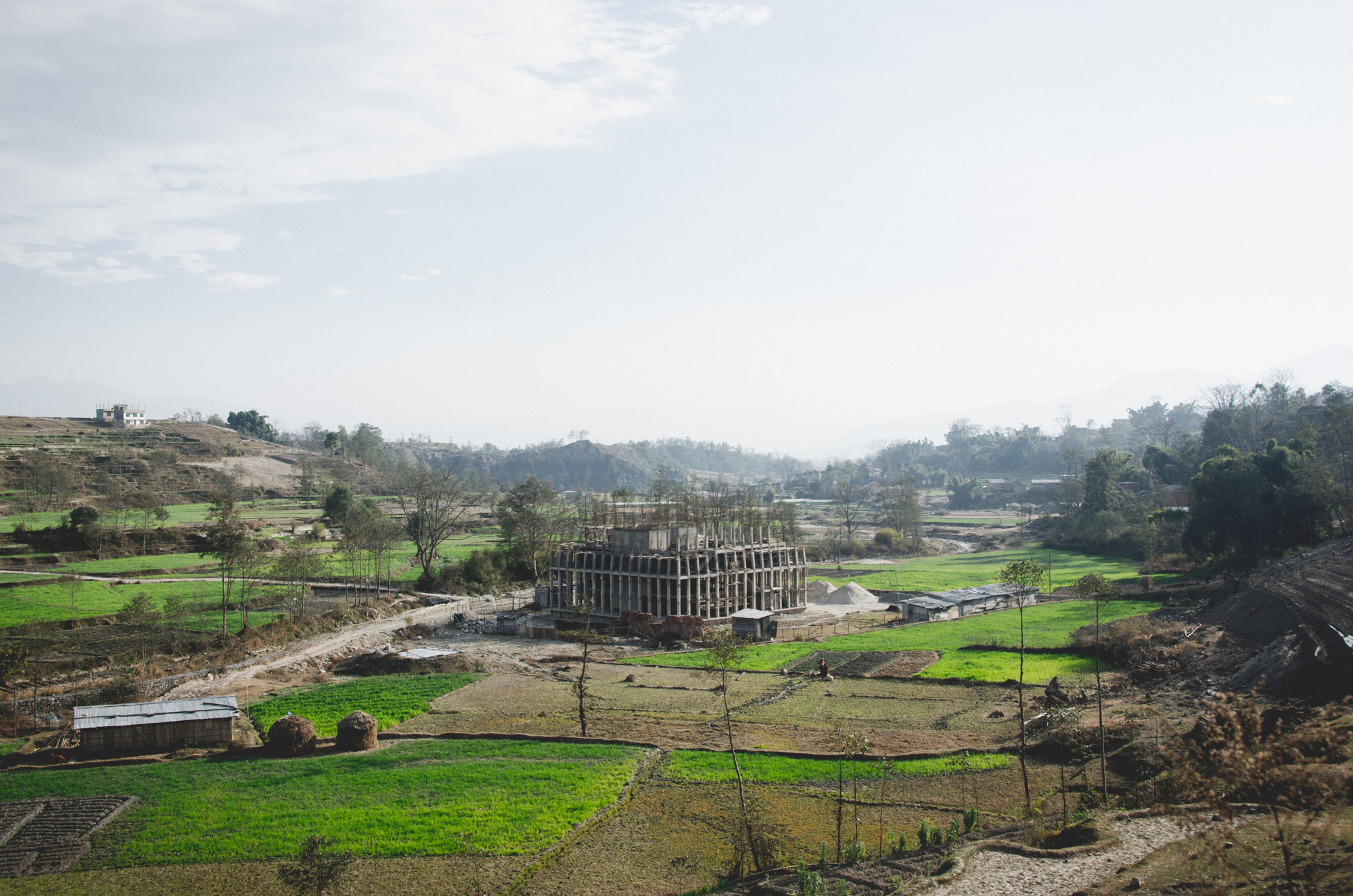 Element House
Systems and Shapes:
The argument goes that Form is a System and Shapes are, well, shapes. The two are disciplinary fr-enemies  they act like friends from time to time, part of the same clique, but in private they trash each other.  Systems people are pedantic technicians, neurotic puppet masters of geometry. They obsess over means. They talk too much about process. They claim to like Schoenberg. Whereas, the Shape people describe themselves as cool, easy, and graphic.  They are interested in an immediacy of effects. They live in Williamsburg. Systems are typically plan based. Shapes are elevations, or silhouettes. Systems are conceptual. Shapes are commercial. Systems like repetition and difference. They use patterns, trajectories, and magnitudes. Shapes prefer singularity, they use fillets to round corners and reinforce the shape. Systems are centrifugal. Shapes are centripetal. Systems get excited by the allure of computation. They play with Catia, Processing or Grasshopper, mumbling intensely about discretizing surfaces. Shapes prefer Photoshop and Illustrator. They use pens. Systems frustrate pictorial imagery, through their emphasis on process. They gaze at their feet. Shapes relish the pictorial. They swoon for photos. Systems produce their own ground. Shapes don't like anything that disrupts their shape.
This little house in the middle of nowhere, it is indifferent to all of the above.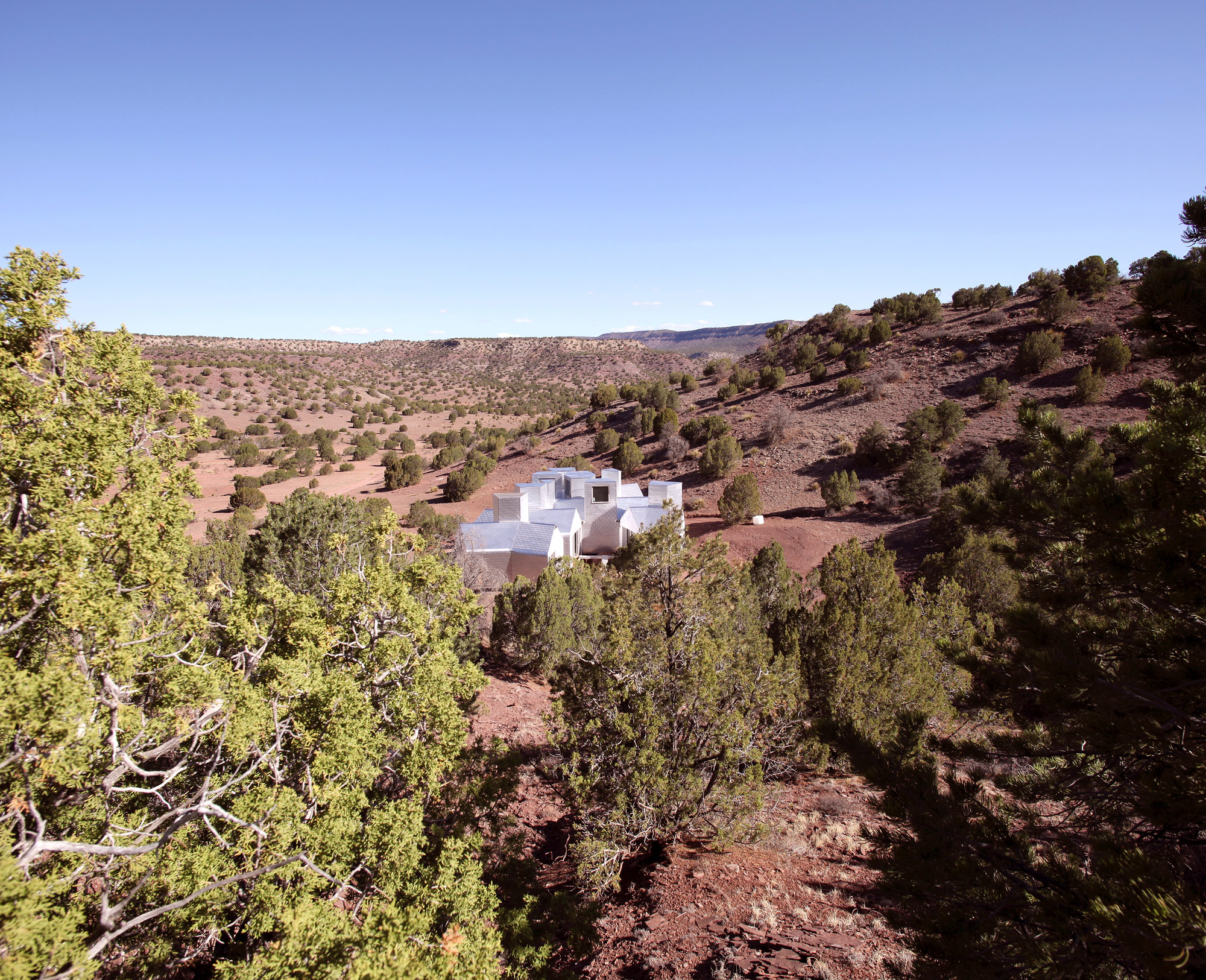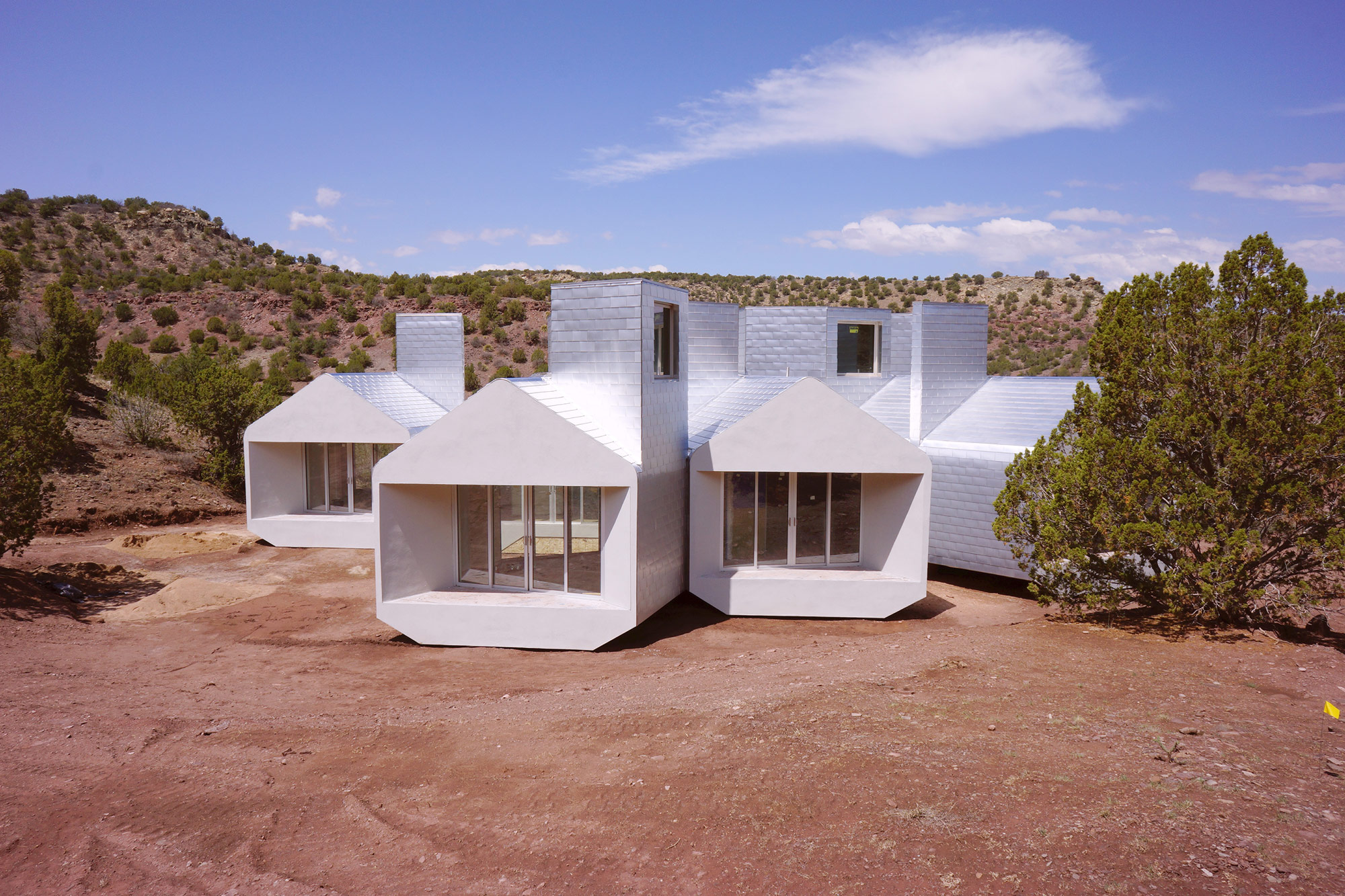 Miami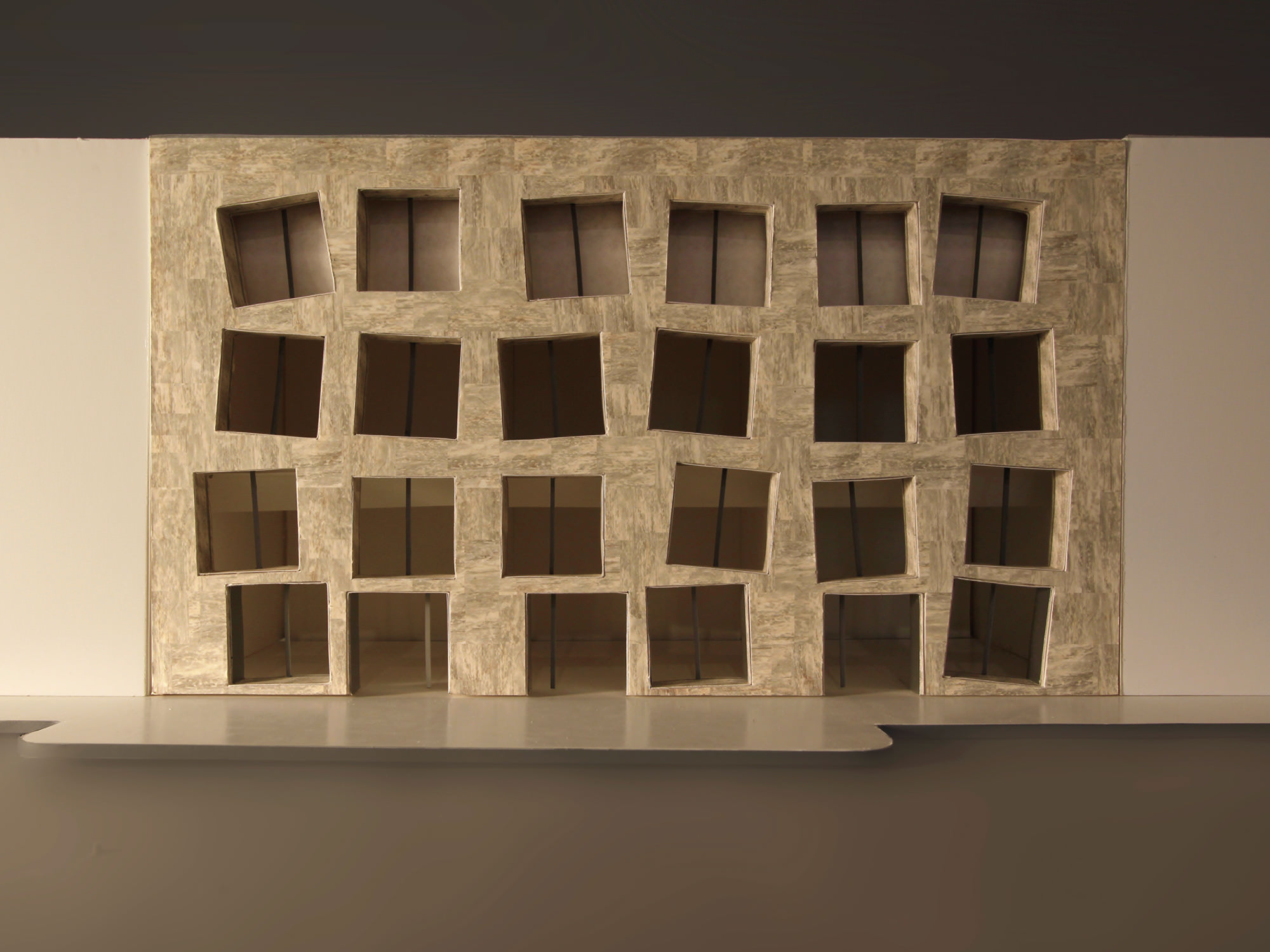 MoMA Foreclosed
Part of the Foreclosed Exhibition at the Museum of Modern Art in NY.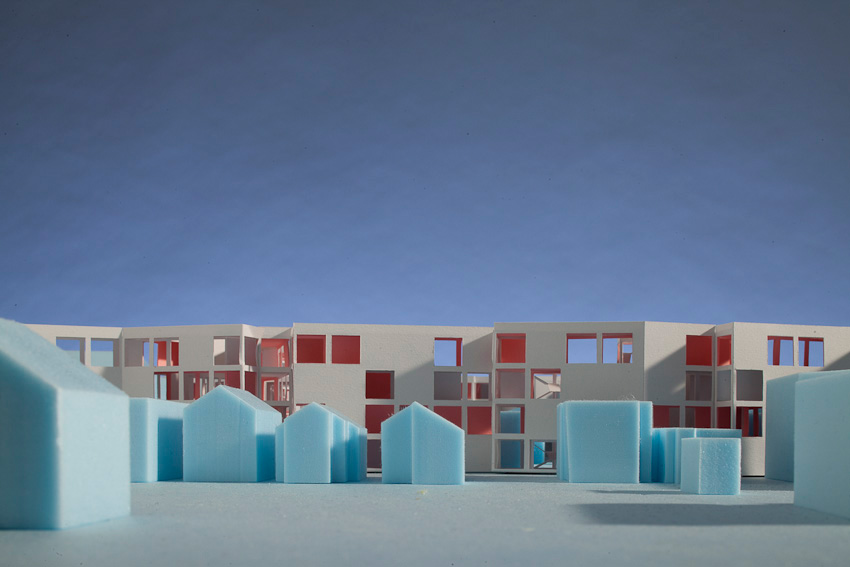 Already Happened Tomorrow
Instant Untitled
We've been thinking about writing this text for a while, starting, then checking our emails, then stopping. It's not easy to write about your work. Ideally, we would write a charming text that would explain everything clearly and simply to everyone. Reading this text, everyone would smile and think "Oh, that is sooooo funny and smart and clear and interesting." Then they would think, "Why have I never heard of MOS before?" Our office would seem more remarkable than it really is. No one would suspect that we're boring — that we sit in front of computers, and that some nights, we even dream of sitting in front of computers. Despite our efforts, most of our work remains in the computer. Still, our work is more social than we are. It travels, although mostly it visits other people's computers.
As we are reminded daily, this is not an ideal world. Oil is gushing. Icebergs are melting. Landscapes have been turned into corporations. Architecture is a big, heroic spectacle. Urbanism is no longer an operative surrealist exercise based on the physical juxtaposition of difference. Maybe nobody cares. Maybe nobody is reading this. We're indifferent. Anyway, we're not sure we can read any further either. Some of you might wonder, "Why do we Americans even need a pavilion in Venice? It's absurd!" In our forthcoming idyllic and incredibly thoughtful text, we would respond by telling you exactly what "Instant Untitled" means, what it references, what you should see when you look at it. The first thing we would tell you is that it is very sustainable. In fact, it's probably the most sustainable thing in Venice. (If Rome is heavy and real, then Venice is light and fictional -but Venice isn't sustainable. Fictions rarely are.) We might mention that I.U. has a small carbon footprint. It barely even exists. It's an urban figment. Actually, we're not sure what it is, but we're sure it's incredibly sustainable. Although, that's really saying nothing. Now that we think about it, that's a terrible idea, we probably wouldn't mention it.
If you've seen the structure, we're sure you're wondering, "Why is it made out of helium balloons, why does it make a canopy, why is there seating, etc… Is it referencing other projects? Is it analogical? Is it utopian? Is it micro-? Is it urban? Is it domestic, what is it? Is this even architecture?" (Unfortunately, we can't answer that last question. This type of project is like diet-architecture, a copy without the calories. It's got a sort of bitter aftertaste that you might grow accustomed to, or you might not. That's ok. We like fake architecture.) We've been wondering, what kind of architecture would Haruki Murakami make? Well, when we finally write our text we will definitely tell you that it does, indeed, mean something and it does reference things, but why would you really want to know all of that anyway? Do you really think it would make it better? What about just enjoying this weird artifice, this fake social space? Hey, it wiggles. Look at this strange alternate environment made of reflections and repetitions. Enjoy the visual noise. Have you ever seen N.A.S.A.'s Echo project? Google it. What can we say, we just love the aesthetics of radar reflectors and inflated satellites. They are of another reality. Seriously, even if we wanted to fully explain it to you at this very moment, we couldn't. Even though we're trying not to be, we're only human. Also, they need this text before we've finished the design. Did we mention that we are working with the son of Andy Warhol's "Silver Clouds" fabricator? We're very excited about this. He lives in Duluth.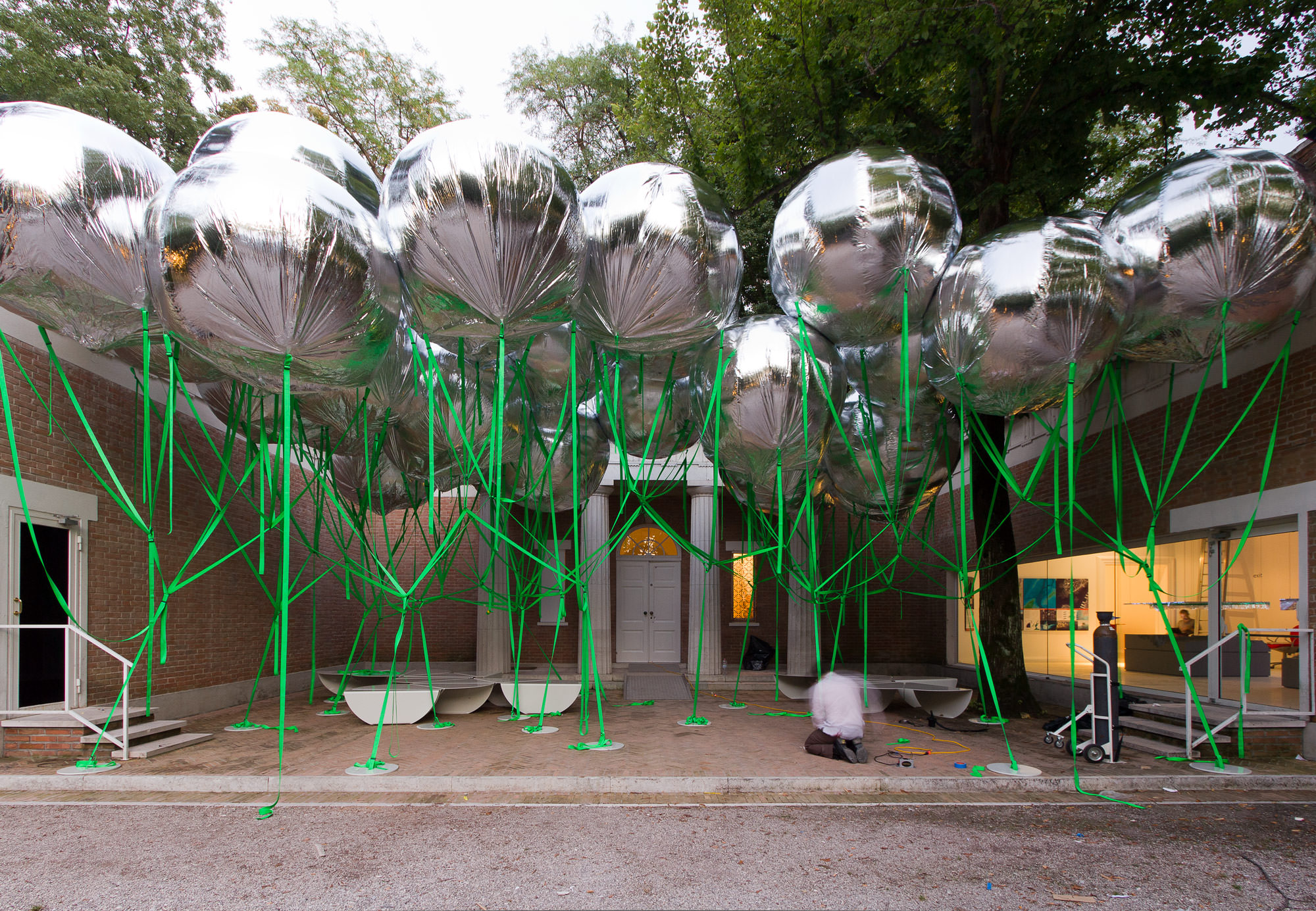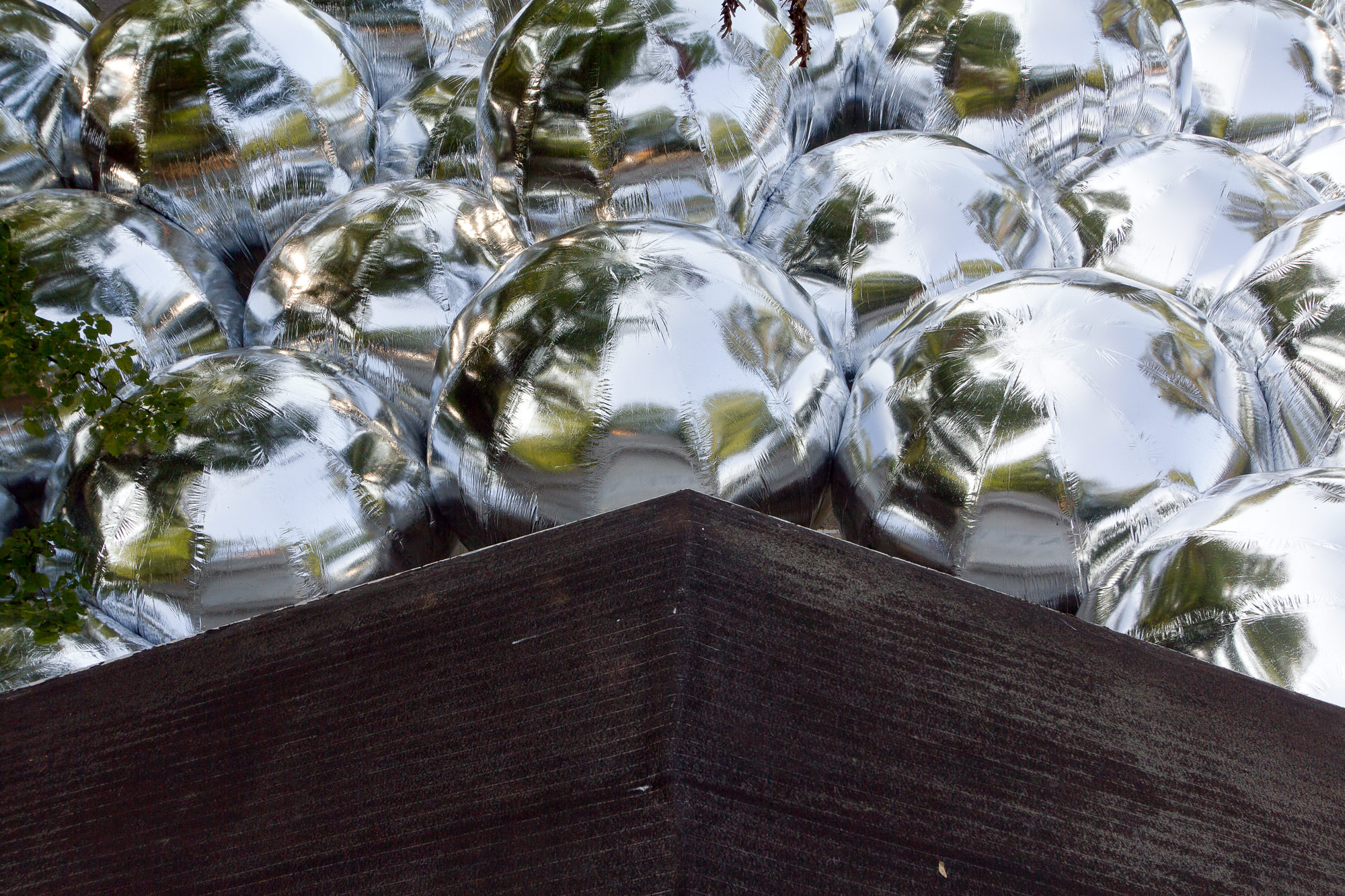 PS1 Afterparty
One thing about the "Afterparty," as we're calling it, is the need to look for new promiscuities, new methods of design, after the party of a sort of high-formalism which has dominated academic discourse. In this particular case it's with the basic structural arch and dome geometries, rough base materiality and the production of a totalizing "environment," (literally cooling down the courtyard through stack effect) looking towards a more primitive state of architecture. From Wikipedia- An afterparty, after-party, or after party is a gathering that occurs after a party, a music concert, a premiere or the closure of a nightclub. An afterparty may provide additional social opportunities for people who do not want to return to their respective homes.The main purpose of the afterparty is to provide a relaxing environment, as compared to the earlier venue, where the atmosphere is usually more frenetic. During an afterparty people often sit down, relax, and chat freely, meet new people in a more controlled setting. If the original party was one that continued until late at night, the afterparty will often include a morning snack, which usually counts as breakfast. …. Possibly in contrast to relaxation, the afterparty can provide a chance for people to get away from the eyes of people who were overseeing the main party. This tends to be more common in events such as school balls where alcohol consumption is not allowed, and provides a location where the partygoers will be allowed to drink. In this case, the afterparty may turn out to be more lively than the main party, as the people are freed from the restrictions that were placed on them during the main party.